Hunting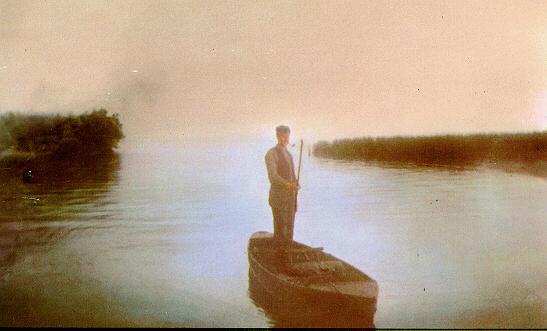 Courtesy of Jack Reeves. Hand-tinted by Paul Till
ANGLERS AND HUNTERS MAKE POSITIVE STATEMENT
Earlier this year, concern for migrating waterfowl prompted the Long Point World Biosphere Reserve Foundation (LPWBRF) to produce an educational factsheet outlining the findings of numerous studies conducted in areas similar to Long Point.
Experts say that human activity can have a significant effect on migrating waterfowl. More specifically, they say that the energy that ducks burn when flying from disturbance and the energy lost by leaving feeding areas put them at disadvantage when migrating.
When waterfowl reach major staging areas such as Long Point they eat and build fat reserves to fuel the next leg of their journey. If they are continually disturbed not only are they not getting fed, but they are also burning fuel while they are flying away from the source of disturbance. Then it takes them twice as long to make up for their energy deficit.
Continual disturbance can also change their habits by forcing them to feed at night or to leave the area completely. Researchers agree that the reduction of human disturbance over as much of the feeding areas as possible is a good way to reduce the energy cost to waterfowl at critical stages in their life cycles.
Further to the distribution of the waterfowl disturbance factsheet, the LPWBRF organized the production of signs that convey in picture form the message, "please give the ducks some room to feed/rest". Or, in other words, "by steering your boat clear of ducks that are feeding or resting on the water you are helping them to complete their migratory trip". So far, about fifty signs have been distributed to volunteers who have found suitable locations to erect them.
The production of the signs was funded through the contributions of numerous community groups and area residents, including: Ontario Federation of Anglers and Hunters (O.F.A.H.) Zone J, The Long Point Bay Anglers' Association, The Long Point Area Fish and Game Club, the Long Point Waterfowlers' Association, Ducks Unlimited Canada, the Bluff Club, the Ruffed Grouse Society, and Marsh Forchuk.
"I was overwhelmed by the speed and generosity of the response," said Chris Poff, organizer of the signage project. "Anglers and hunters are funding this because they believe it sends a positive statement. They agree that it is important to ensure the health of the local waterfowl population."
This project is sure proof that people who care about a natural resource can work together to really make a difference. Congratulations to all of you!
Old Time Hunting
The Bluffs Club, photo courtesy of Harry B. Barrett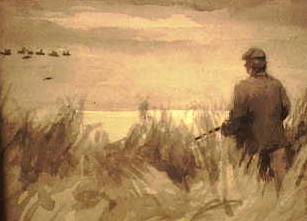 Painting photo courtesy of Harry B. Barrett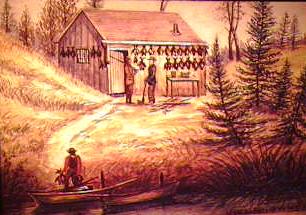 Painting by Edgar Cantellon courtesy of Harry B. Barrett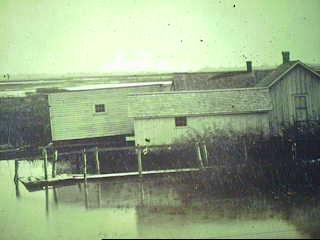 Old Hunt Club, photo courtesy of Harry B. Barrett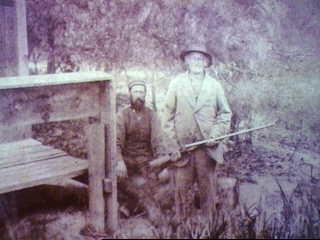 Photo courtesy of Harry B. Barrett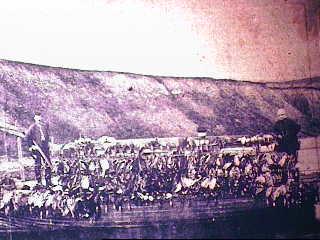 Photo courtesy of Harry B. Barrett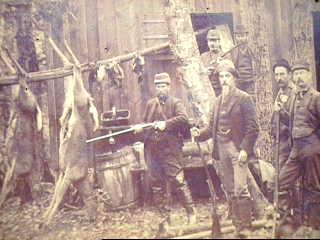 Photo courtesy of Harry B. Barrett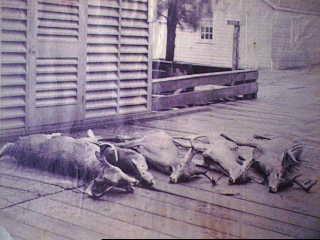 Photo courtesy of Harry B. Barrett
---
Long Point Company
---
Back to Recreation
---
Design by:

Pagoda Vista